Exploring the world in a recreational vehicle (RV) has become increasingly popular in recent years. As a result, luxury RV resorts have begun to emerge as a unique travel experience that offers the comforts of home while exploring the great outdoors.
What Are Luxury RV Resorts?
Luxury RV resorts are campsites that offer high-end amenities and services to RV travelers. These resorts typically provide spacious and well-maintained sites, full hookups, and access to upscale facilities such as fitness centers, swimming pools, hot tubs, and even spas.
Some luxury RV resorts also offer additional services such as concierge services, on-site dining options, and even golf courses. These resorts cater to travelers who are looking for a more upscale and comfortable experience on the road.
Why Choose Luxury RV Resorts?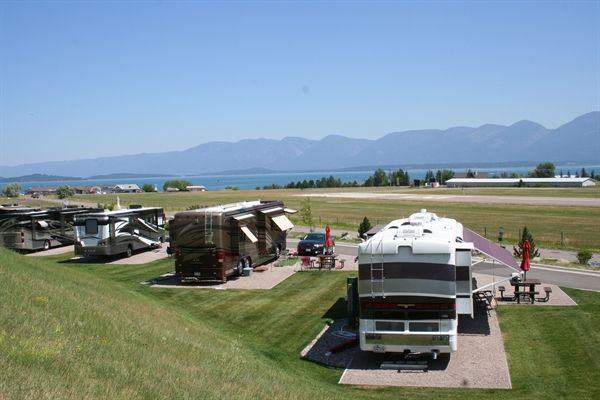 Traveling in an RV allows you to explore the great outdoors while still enjoying the comforts of home. Luxury RV resorts take this to the next level by offering top-notch amenities and services that make your travel experience even more enjoyable.
Staying at a luxury RV resort offers a unique opportunity to meet like-minded travelers who share your love of adventure and the outdoors. Many of these resorts organize social events and activities that allow you to connect with other RV enthusiasts and make new friends.
Where Can You Find Luxury RV Resorts?
Luxury RV resorts can be found all over the world, from the mountains of Colorado to the beaches of Florida. Some of the most popular destinations for luxury RV resorts include:
Arizona: With its warm climate, stunning landscapes, and abundance of outdoor activities, Arizona is a top destination for luxury RV resorts.
California: From the beaches of Malibu to the vineyards of Napa Valley, California offers a wide range of luxury RV resorts to choose from.
Florida: With its sunny weather, white sand beaches, and theme parks, Florida is a popular destination for RV travelers of all ages.
Colorado: The Rocky Mountains offer some of the most breathtaking scenery in the country, and luxury RV resorts in Colorado allow you to enjoy it all in style.
Conclusion
If you're looking for a unique travel experience that combines the comforts of home with the adventure of the great outdoors, consider staying at a luxury RV resort. With their top-notch amenities and services, these resorts offer a one-of-a-kind travel experience that you won't soon forget.